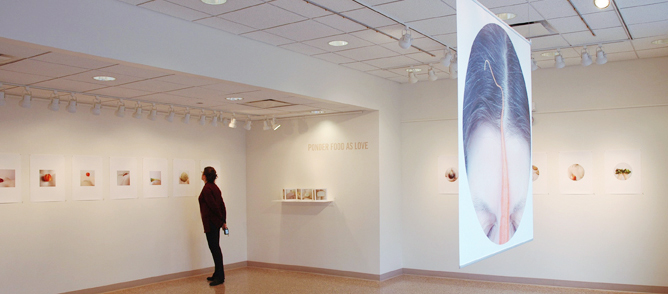 Ponder Food as Love at Ralph Arnold Fine Arts Annex, Loyola University, Chicago, April 2013.
---
Contemplate the pleasures, tensions and insistent dramas of nourishment.
We investigate the delicate and compelling nature of nurturing in these photographs. Emotional and physical energy flows through the act of preparing and sharing food. It is in this exchange that we find sustenance. In the tasks of nurturing, the body becomes serving platter, altar, banquet and booty – it is offered and feasted upon. The line between serving and self dissolves.
Love is caught, as Pablo Neruda describes, in…"the transmigration of dream into salad."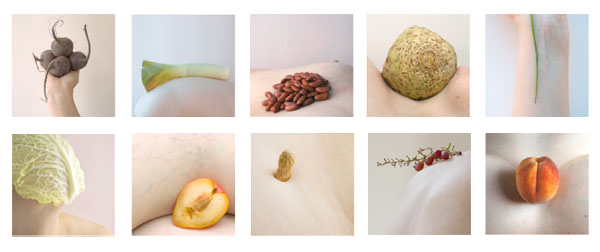 Images from Ponder Food as Love, 8 x 8 inch archival pigment prints, 2008-2012
Titles are excerpts from Pablo Neruda's 100 Love Sonnets.